Cotton gin at Lake Creek, Texas. January, 2003.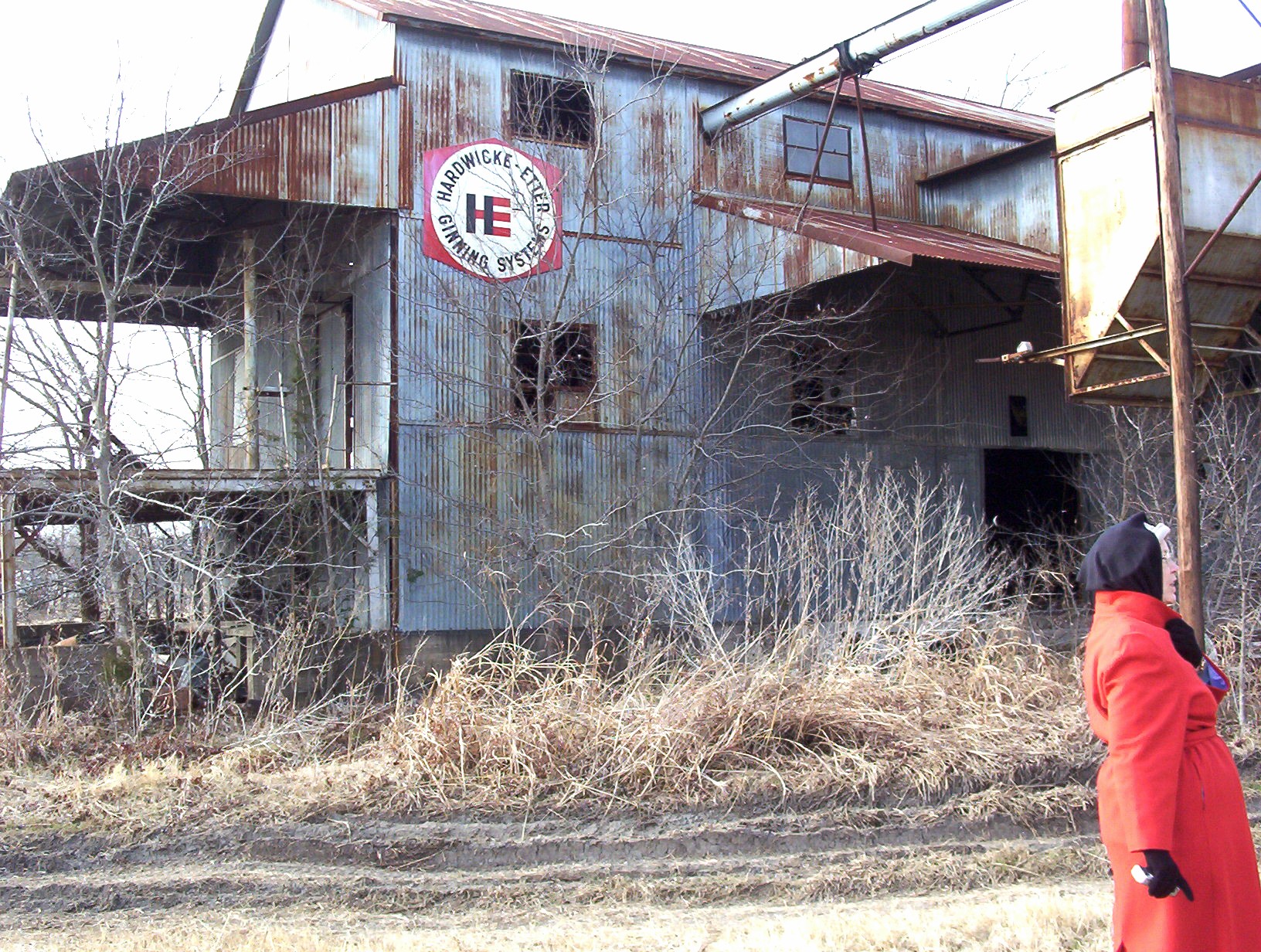 This is the south end of the cotton gin at Lake Creek. The platform (upper left) is where the cotton bales were brought out. My daddy, Wes Tom Johnson, worked at this gin for many years, starting in the mid 1920's when he was still a teenager. The gin was powered by a steem engine at that time but was changed over to a diesel engine in the mid 1040's. Wes Tom worked at this gin and other gins until he died in 1956.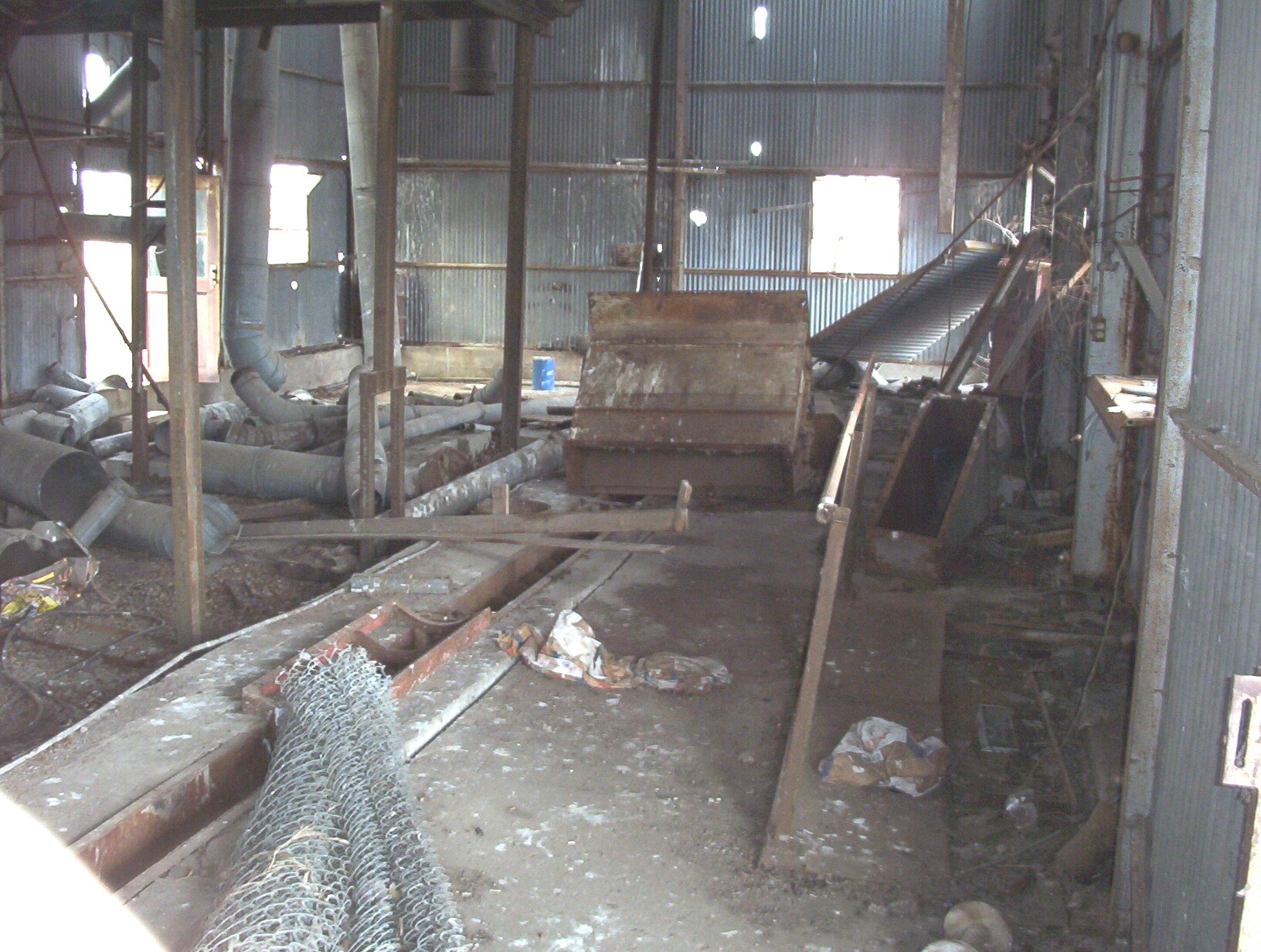 Inside the gin. Most of the equipment has been removed. About those holes in the walls; they are not windows but openings for equipment, pipes, ducts etc. Down this right side was a row of machines called stands. The cotton would fall through the stands to have the seeds removed. My daddy's job was to watch the flow of cotton and control the density of the seed.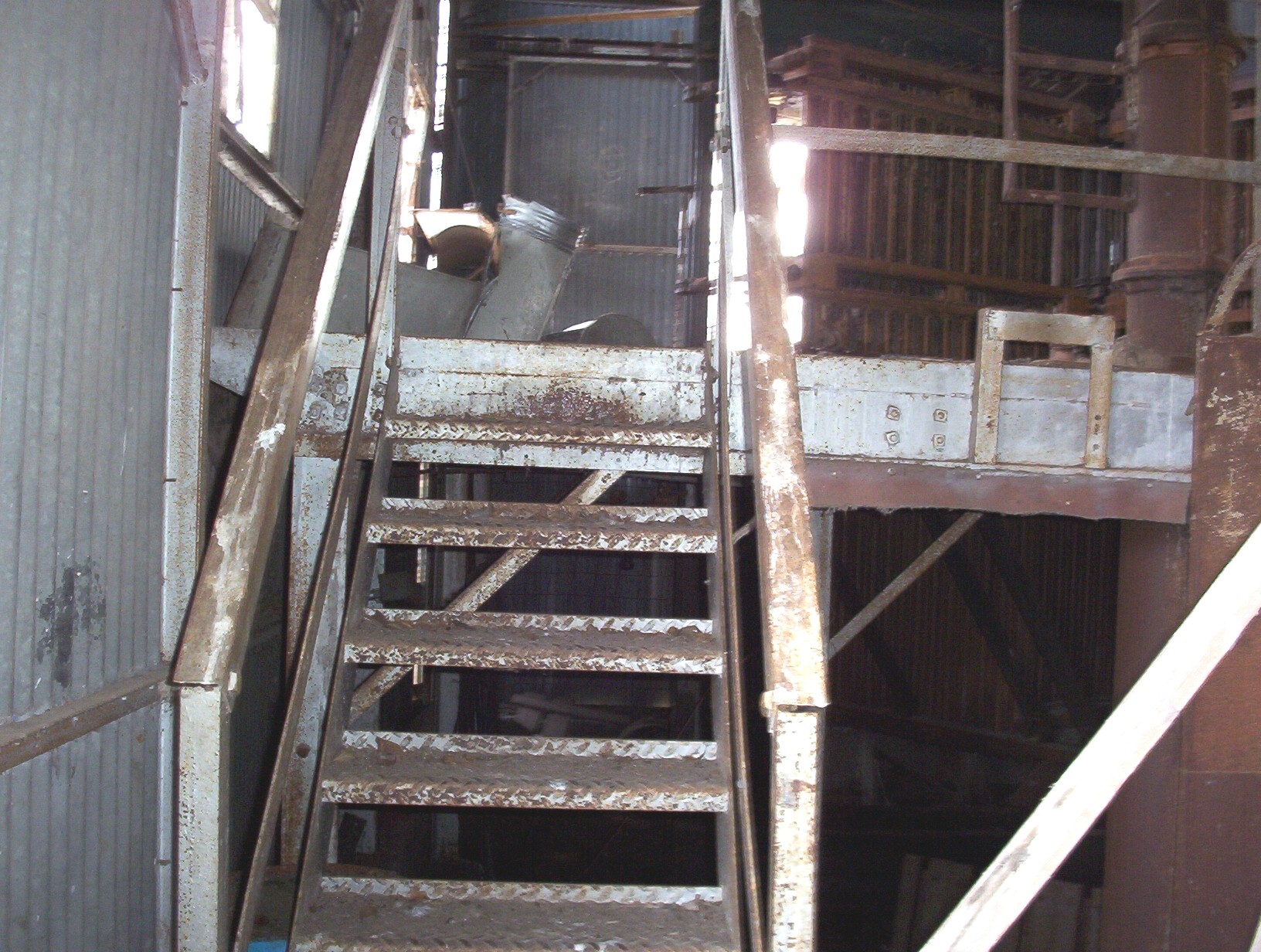 These stairs lead up to the press room, where the cotton was pressed into a bale.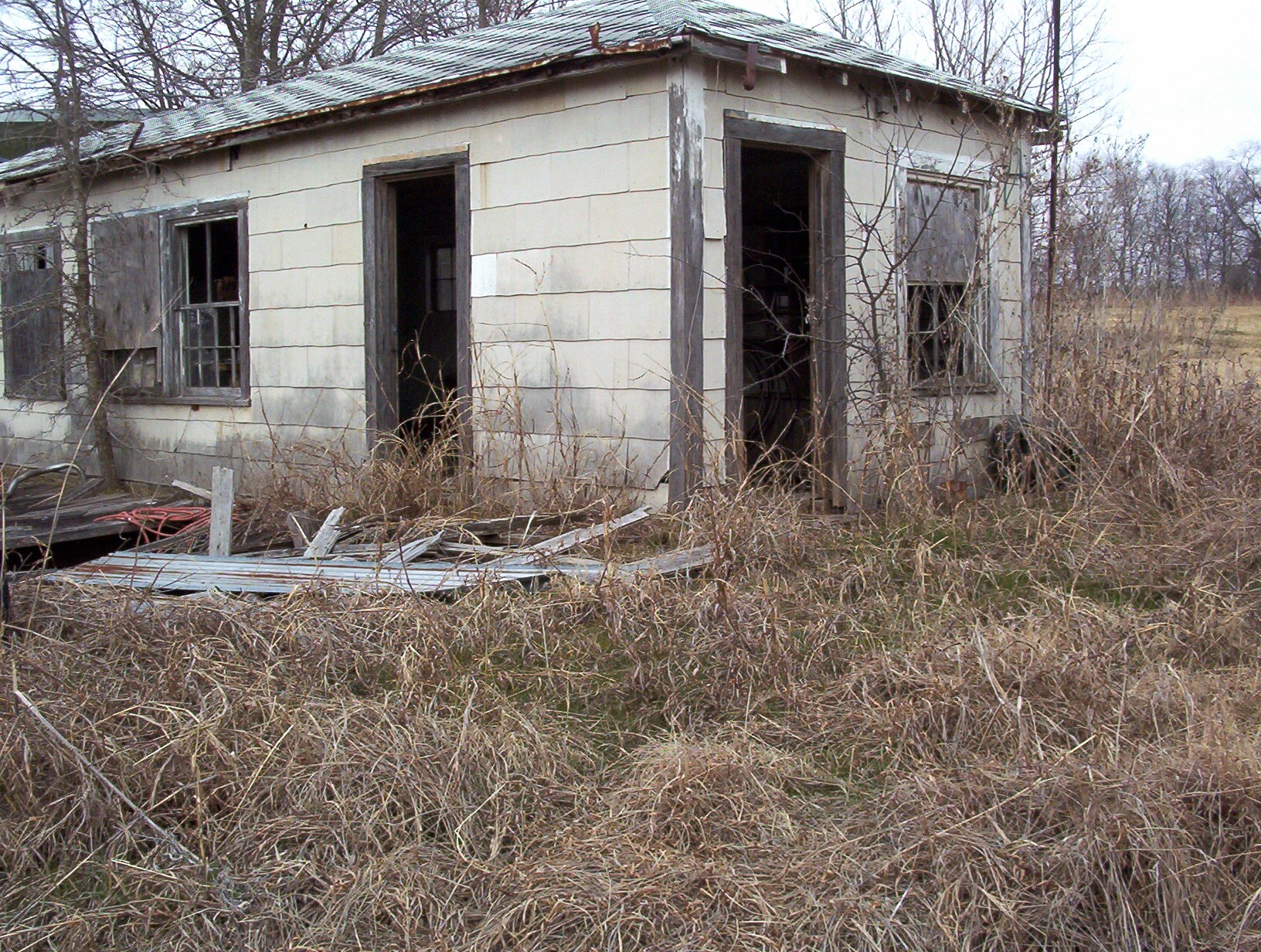 This was the scale-house and office. The cotton wagons and trailers were pulled across the platform scales to be weighed. I remember in the mid to late 1940's taking cotton to the gin in a horse or mule drawn wagon. Later Daddy bought a tractor and cotton traliers.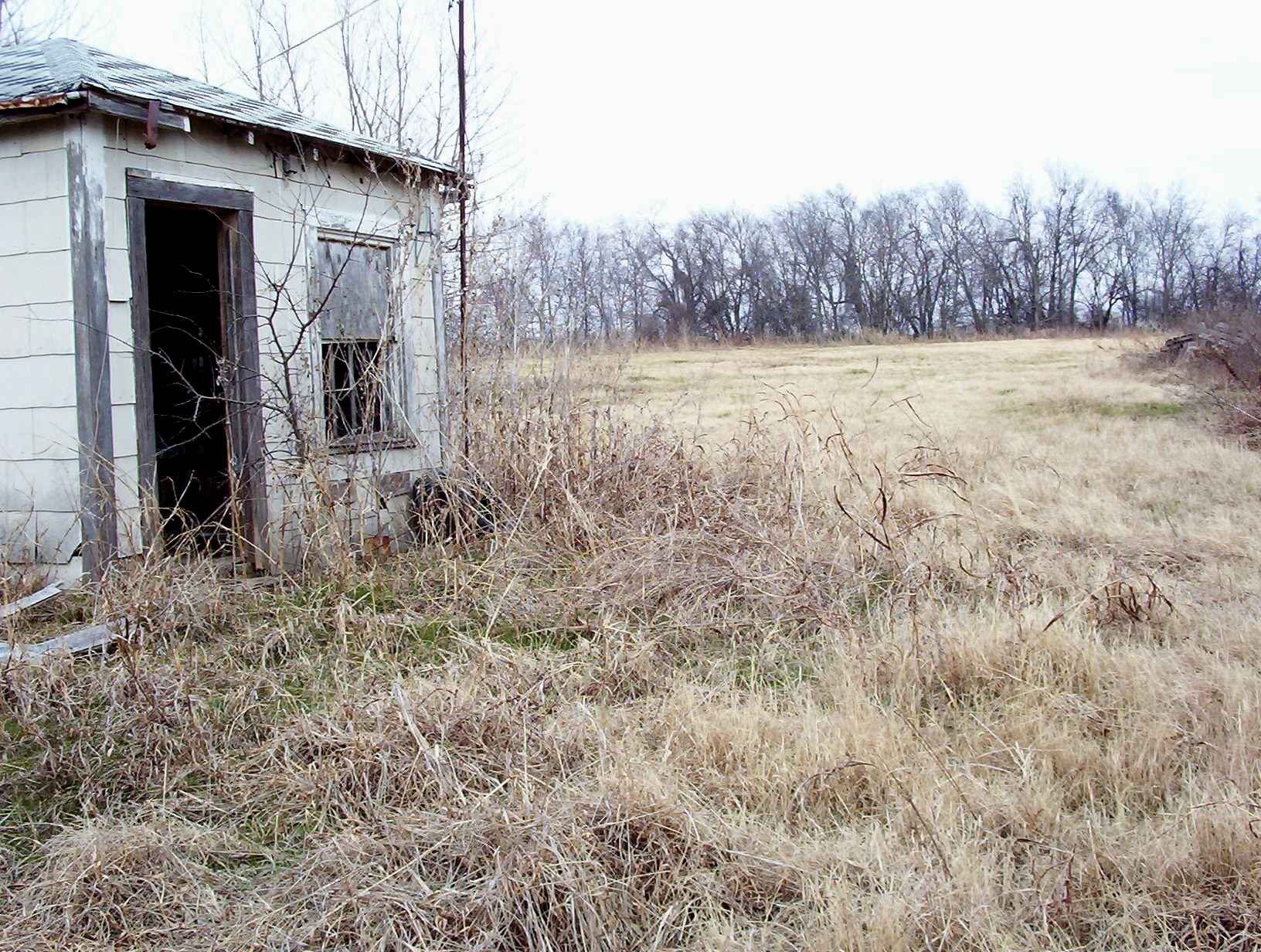 The open space you see behind the scale-house was where Sarah & Eddie Johnson's (my grandparents, Daddy's parents) house used to be.