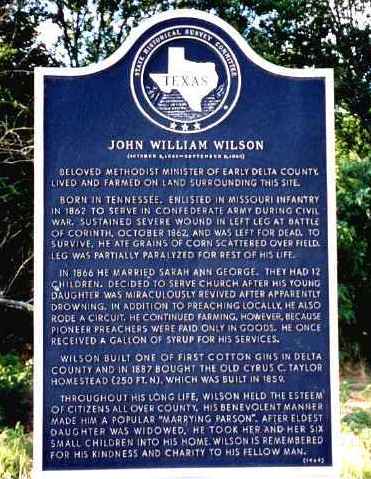 This Historical Memorial Marker honoring John William Wilson was erected October 5, 1969. It was placed in front of the Wilson home 1 & 1/2 miles east of Lake Creek, Texas, Delta County on F.M. 198. The old house is now gone, but the marker still stands.
People gathering for marker dedication.

Winnie (Wilson) Ayles

Harvey Paul Wilson

People looking at marker.

Winnie & Paris 'Pat' Ayles

Cuma & Charles Skeen's children. Left to right: Paul, Lillian, Calvin, and Howard. They had another child named Johnny, not in the picture.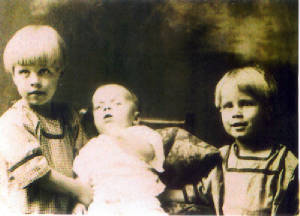 Cuma & Charles' children. Left to right: Lillian (Christy Gentry's mother), Paul, and Howard.
Go to: John & Sarah Wilson, Page 3